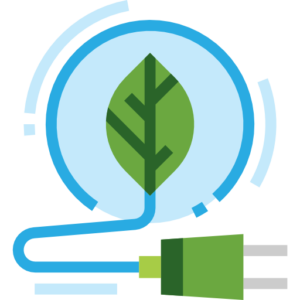 Energy certification is a process of verifying and documenting the energy performance of a building or a product. There are different types of energy certification depending on the scope, criteria, and standards used.
Some examples are:
Energy Star: A voluntary program that certifies energy-efficient products and buildings in the United States and Canada.
LEED: A rating system that evaluates the environmental impact of buildings based on various categories such as energy, water, materials, and indoor environmental quality.
BREEAM: A similar rating system to LEED that is widely used in Europe and other regions.
ISO 50001: An international standard that specifies the requirements for establishing, implementing, maintaining, and improving an energy management system.
Sustainability is the ability to meet the needs of the present without compromising the ability of future generations to meet their own needs.
Energy certification is a way of promoting sustainability by encouraging the use of renewable and efficient energy sources, reducing greenhouse gas emissions, improving indoor and outdoor environmental quality, and enhancing social and economic benefits.
Energy certification can also help consumers and stakeholders make informed decisions about their energy consumption and environmental impact.
A sustainability report is a document that discloses the environmental, social, and economic performance of an organization or a project. It can also include the goals, strategies, challenges, and achievements related to sustainability. A sustainability report can be used as a tool for communication, accountability, and improvement.
Energy certification can be a part of a sustainability report as it provides evidence of the energy performance and environmental impact of a building or a product. It can also help identify areas for improvement and showcase best practices.